Free Training Courses Durham – SMARTT North East Ltd is very pleased to be chosen by Durham County Council to offer new learning opportunities for community learning.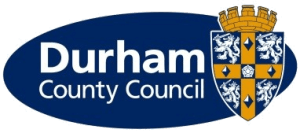 Some of our free training courses include;
Level 1 health and safety in a construction environment, including CSCS test and cards
This Award in Health and Safety in a Construction Environment qualification is for learners wishing to apply for the Construction Skills Certification Scheme (CSCS) Green Card. You will also gain employability skills qualification level 1, which is designed to support an individual successfully gaining a job within the field. The course also include CSCS test and card
Learning Outcome 1: Know the principles of risk assessment for maintaining and improving health and safety at work
Learning Outcome 2: Know the importance of safe manual handling in the workplace
Learning Outcome 3: Know the importance of working safely at height in the workplace
Learning Outcome 4: Know risks to health within a construction environment
Learning Outcome 5: Know the importance of working around plant and equipment safely
Free Training Courses – Paediatric first aid
The Paediatric First Aid course is designed for parents, and people who work with children in the absence of their parents; courses have the flexibility to be appropriate to the age of the children being cared for. The course aims to give the candidate knowledge and assess them on their ability to deal with emergency situations, how to recognise and respond to serious medical conditions and serious injuries. The course includes training on adult, child and infant resuscitation manikins, the contents of first aid boxes and the recording of accidents and incidents. This course meets the requirements of the EYFS.
Free Training Courses Durham – Family Active
Family Active is an opportunity to spend time in the outdoors learning with your child through cooperative games, map reading & participation in an orienteering challenge. You'll be well prepared by expert tutors who will also aim to ensure you have lots of fun learning together!
• be able to demonstrate understanding of the Countryside Code
• have an understanding of the rules of orienteering
• understand how conduct disorder will be dealt with be able to recognise and use map symbols
• be able to measure distance by pacing
• be able to calculate and use four figure grid references in navigation
• be able to set a map to north with compass
• be able to orientate a map by visible landmarks
• be able to describe the appropriate equipment and dress to use for orienteering
• be able to work together in teams to achieve tasks
• be able to communication effectively in the outdoors
Free Training Courses – Confidence building
This course will enable delegates to develop an understanding of contributing factors leading to lowered confidence. As a group delegates will explore different strategies to improve personal confidence in and out of work. Throughout this course delegates will complete group and individual tasks whilst looking at confidence boosting techniques that they can take away and apply to everyday life.
Have a clear understanding of building personal confidence
Apply confidence boosting techniques to their daily life
Identify areas for personal confidence development
Feel more confident and skilled when dealing with areas of concern
Handle new situations more effectively
Free Training Courses – Social media
Understand the difference between social media platforms, including functionality, target audience, and intended use.
Understand the business benefits associated with the social media platforms.
Determine which social media platform(s) is/are best for their business.
Be aware of the recent changes associated with popular social media platforms
Free Training Courses – Blog Set up
Getting a good domain name
Getting a cheap and reliable web hosting solution
Setup WordPress on your blog
Selecting a nice theme for your WordPress blog Things to know when selecting a theme
What WordPress plugins to use
WordPress system integration 101
Creating your blog posts
Creating your blog pages
Adding images to your blog
Using WordPress's media library
To book any of our Free Training Courses or for further questions please don't hesitate contacting us
Free Training Courses Durham