What is meant by the term Anxiety?
Anxiety can be sometimes common to develop at some stage of life.
The term anxiety refers to emotions of fear, nervousness, apprehension, or worry and generally experienced by individuals when confronted with something they view as challenging to them.
Such as, sitting an exam or test, speaking in public, acting in public, a process interview, divorce, lay-off, or any range of different stress-inducing events.
Now and again anxiety is characterised by way of indistinct, unsettling feelings of nervousness and apprehension, frequently with the man or woman having no idea what she or he is anxious.
What is meant by a 'panic attack'?
A panic attack is a sudden episode of excessive fear that triggers severe bodily reactions whilst there is no real threat or apparent motive. Panic attacks can be very scary. While panic attacks occur, the individual may suppose they are dropping control, suffering a heart attack or even passing. It can be surprising overwhelming feeling of acute and disabling anxiety.
Many people have just one or two panic attacks of their lifetimes, and the issue goes away, perhaps whilst a stressful scenario ends. But if the individual has recurrent, unexpected panic attacks and spent lengthy periods in steady fear of another attack, they'll have a situation referred to as panic disorder.
Although panic attacks themselves are not life-threatening, they may be scary and notably affect the person's lifestyle. But treatment can be very effective.
What are the possible causes of anxiety?
It's hard to know why some people revel anxiety as a mental health issues and others do not, but some possible elements include:
Childhood experiences:
If something distressing befell in the past, the individual might sense disturbing anxiety with comparable situations again in case they fire up the equal emotions of distress.
Feeling anxious can also be something learned early on in life. For instance, if your family tended to see the world as opposed or dangerous, you may have found out to experience the same way
Everyday life and habits:
Lifestyle and the way the persons spend time day-to-day can affect the way they feel. For example, the following experiences can all contribute to anxiety:
exhaustion or stress
pressure at either home, at work
housing problems
long working hours
money problems or debt
poor lifestyle and diet
Drugs alcohol and mediation:
If the individual is taking prescription medication or recreational drugs or excessive amounts of alcohol, they may discover it can have a huge effect their mental health state.
For example, people may experience anxiety as a side effect of:
prescribed psychiatric medication for anxiety or depression
various medication for other health issues, such as anabolic steroids or some anti-malaria medication
All recreational drugs
excessive drinking of alcohol
How can an individual's with anxiety can affect others?
An individual with anxiety can affect others such as the persons friends or family, the person may display symptoms such as irritability, week levels of concentration and sleep deprivation. This can be damaging to the individual's personal relationships they have with friends, family and even work colleagues at times.
Their condition may interfere with others and the individuals may feel they are being shut out or even ignored. Anxiety can make it harder for family and friends to give reassurance and comfort to the person, this help maybe rejected and they may feel they are being shut out.
Mental Health Awareness Anxiety – What happens in a cycle of negative thinking?
The cycle of depression is a non-stop loop of negative thoughts. You need to prevent the cycle by means of figuring out your problems. depression is a serious mental health issue that could affect many stuffs concerning your life.
The way people think influences the way they methodology demanding, stressful events and the way they react when facing different situations. Sometimes people with anxiety these thoughts can be negative and develop into a cycle which is difficult to get out of.
The process is a cycle
negative thinking = negative emotions = negative reactions.
If someone with anxiety had this cycle of negative thinking then it would affect their ability in certain ways, say if a girl had planned to go on a date, she may think that the other person will not like them, this will then affect their emotions and reactions and she may cancel the date, the next time she planned a date the same thought process would come back.
Mental Health Awareness. How can an individual's personality and positive outlook on life increase or decrease anxiety?
Everyone has different thought patterns depending on their personality and usually their upbringing from childhood. If the environment and family that an individual  was brought up in, was not a positive one then that person can think negativity about themselves and others.
Low self-esteem can cause negative thoughts as well as abuse that has happened in the past. All these can lead to negative and destructive thought patterns that are hard to shift, they make new challenges feel impossible to face and create further anxiety.
A positive outlook could enable an individual to overcome their fears and meet their personal goals, when I wanted to progress my career I kept telling myself to go and achieve my personal goals, pay for the courses I had to do to achieve this and that I had the ability and determination to achieve what I wanted. I have seen the opposite of this though where people believe they are entitled to progression and by not putting in measures and a plan to achieve this they don't achieve their goals.
What are three examples of self-help for someone with anxiety?
Self-help Groups:
Self-help groups offer people with anxiety to share their thoughts and feelings with others that maybe going through similar problems. The individual will realise they are not on their own and gain knowledge, support and feedback on things that worked for others.
Support Forums:
There may be no support groups in the local area, if this is the case a person may look to the internet and a support forum. This enables them to contact others further afield, share experiences and give support in a way the person may feel comfortable.
Change of life style
By having a daily routine and staying active by regular exercise or in some cases finding employment. Have a more healthy and balanced diet such as eating healthy, drinking less or no alcohol and get a regular sleep pattern and relaxation. This can reduce anxiety, this can be done on your own or provided in group sessions, it helps relax the body and clear the mind of worrying thoughts. After a few sessions most, people are able to relax rapidly and use this new training at home.
What can be three enjoyable activities which may help an individual manage anxiety?
Relaxing techniques such as yoga, the deep breathing can be very effective to relieve anxiety.
Going to a walk in the countryside, this will increase the levels of serotonin though exercise and the environment may provide a relaxing experience.
Swimming, this is also be a good around form of exercise.
What are local resources and treatments that would be available to individuals experiencing anxiety problems in Derwentside?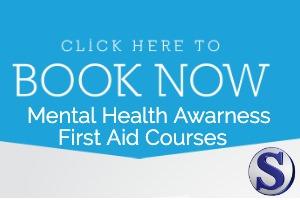 Exercise and fitness sessions in local sport centres to;

Increase self-esteem
Boost self-confidence
Create a sense of empowerment
Enhance social interactions
Therapy
 Cognitive Behavioural Therapy (CBT)
CBT focuses on how your mind, beliefs and attitudes and have an effect on your feelings and behaviour, and teaches you coping skills for dealing with one-of-a-kind issues.
Talking changes is a self-help, counselling and talking therapies service designed to help anyone living in the County Durham and Darlington area to deal with common mental health problems such as stress, anxiety or depression, as well as panic phobias obsessive compulsive disorder (OCD) and post traumatic stress disorder.
Locate
Care and support in Co Durham
If you suffer from anxiety and panic attacks, locate can help. There website is packed full with free help and advice. They provide a list of symptoms, explore ways to help cope with anxiety, talk about the treatments available and help you find support
For further information on any mental health please contact us here or if you would like to book an in-house mental health awareness first aid course