SMARTT North East Ltd was very pleased to be chosen by Durham County Council to offer new learning opportunities for young adults aged between 16 & 24.
Since the opening of their brand new multi-mullion pound state of the art football stadium  SMARTT has been working in partnership with Consett AFC to bring courses and employment to the local area. The club has already hosted short courses in First Aid, Paediatric First Aid, Health and Safety and Food Safety to name a few.
Can I get free courses on benefits?
Yes, the courses are fully funded by the European Social Fund (ESF) and is to help
unemployed people aged 16-24 to gain new skills or up date their skill in order to gain employment or be employment ready. 
You dont necessarily have to be claiming Jobseeker's Allowance or any other benefits but you will be required to provide evidence that you are Not in Employment, Education or training (NEET)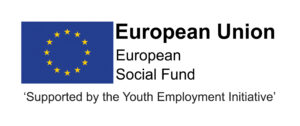 What courses can I do for free?
Our free courses contribute to the employment route-way of Hospitality and Catering
Number of Sessions each cohort = 12 (days)
Total hours = 60
This includes 1 to 1 sessions and drop in sessions
Learners will take part in many different activities in both classroom environment and outdoors, such activities will include; Problem activities, Communication, Working in teams and Improve own learning.
How can I get a free certificate?
By signing up to our free courses your will achieve 7 bespoke Sector Skills Full Qualifications;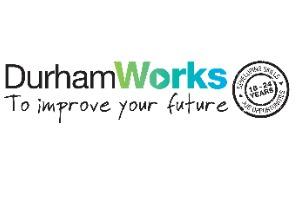 Hospitality & Catering certificates include;

Level 2 Award in Food Safety for Catering (RQF) – valid for 3 years
Level 2 Award for Personal Licence Holders (RQF) – valid for 10 years
Level 2 Award in Conflict Management, including Customer Service (RQF) – valid for 3 years
Health & Safety certificates include;
Level 3 Award in Emergency First Aid at Work, including defibrillation Training  (RQF) – valid for 3 years
Level 2 Award Fire Safety (RQF) Fire Marshall – valid for 3 years
Level 2 Award in the Control of Substances Hazardous to Health (COSHH)(RQF), including risk assessments – valid for 3 years
More short courses in heath and safety are planned along with new programmes developed especially for Derwentside residents.
Free Courses For Unemployed
We are planning to run our first set of courses in Consett sometime August however, with COVID-19 and government guidelines theses dates may change. Please keep visiting our website for any changes and confirmed dates
For more information on any of our courses and dates please contact us
A copy of our COVID-19 risk assessment can be downloaded here