What is meant by the term Depression?
Mental Health First Aid depression is a common mental sickness affecting more than 264 million humans global. It's miles characterised by continual disappointment and a loss of hobby or pride in formerly rewarding or exciting activities. it could additionally disturb sleep and appetite; tiredness and negative awareness are commonplace. Depression is a leading purpose of incapacity around the arena and contributes greatly to the worldwide burden of disorder. The outcomes of melancholy may be lengthy-lasting or recurrent and may dramatically have an effect on a person's ability to function and live a worthwhile life.
What are the Difference between feeling low and clinical depression?
The difference characteristics between feeling low and clinical depression is that a low mood will improve after a short length of time, clinical depression however, can last a longer length of time and be very draining for the individual who is suffering with it.
An individual who maybe feeling low can show signs and symptoms of tiredness, sadness, frustration or anger. A person suffering from clinical depression will show more severe signs such as suicidal thoughts, low mood swings and moral and feeling hopeless. Mental Health First Aid Depression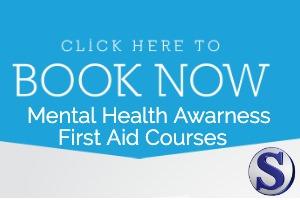 What are the Factors associated with psychotic depression? 
Factors that are associated with individuals who suffer with psychotic depression are delusions and hallucinations and this reflects on their own depressed moods. The delusions and hallucinations can become very negative and self-punishing.
A person with psychotic depression can often feel far from reality and may also be very agitated and not able to relax or even stay still becoming very fidget or constantly move their legs.
 What are the Possible causes of depression?
Possible causes of depression could be:
Personal lifestyle
such as substance misuse – this can make the individual more prone to depression as alcohol is a depressant, if consumed too often or abused it can bring on depression. Cannabis can lead to depression especially within the younger generation.
Genetic factors
such as a family who have history of depression. Some studies state that if could be inherited in some way. Genetic research often supports and suggests family links to depression.
Biological factors
such as hormone changes can lead to depression and could be a cause. Mental Health First Aid Depression. The hormones are proven to affect the brain chemistry which controls a person's emotions and feelings.
Social causes
these can include family issues, adverse childhood experiences which may lead to negative thought patterns and low self-esteem.
Mental Health First Aid Depression – What are the feelings an individual may have when experiencing depression?
As previously discussed, depression can and is a serious mental health illness with serious effects on the individual's personal life. An individual may witness a variety of different feelings with depression and these could be psychological, physical or social symptoms.
Some psychological could be guilt, anxiety, continuous sadness or suicidal thoughts, even self-harming.
Physical symptoms maybe increase or decrease in weight, lack of sex drive, symptoms of pain, appetite changes, and sleep problems.
Social symptoms could include things such as, lack of performance at work, not engaging in any social activities with friends or family, lack of interest in activities. Another factor could be any relationship problems.
Mental Health First Aid Depression
Depression can affect individuals and their life's in different ways, however here are some common examples could be:
Negative thoughts
This may cause the individual to lose interest in general life and activities they once participated in.  Depression can reduce energy levels so the individual may stop the things they once enjoyed and affect their ability to function.
Depression can affect the individual to neglect themselves such as personal hygiene, care and their general appearance. It can also affect dieting issues and can cause weight gain or weight loss.
Depression can affect the person to feel unsettled and stressed. It can cause tension and anxiety.
Depression can affect sleep patterns, they may sleep more due to the lack of energy and motivation. The individual could be become ill-tempered in the mornings or they may struggle to sleep due to stress and anxiety. Mental Health First Aid Depression
With the above said, the individual may become embarrassed to suffer with depression and may begin to isolate themselves from society or even find it difficult to socialise with friends and family.
How may an individual's depression may affect others?
Family and friends may feel helpless and unable to support the individual appropriately. They may become angry and impatient as the individuals may appear difficult and awkward. Relationships may break down, people may avoid the individual which would make them feel lonelier. It can cause them to worry and suffer emotional and physical exhaustion, especially if the individual is very dependant and reliant. Friends may end up withdrawing and becoming isolated from their social network. They may experience loss of finances if they may have to quit working to support the individual.
Please click here to download the The Power of Positive Thinking videos and resources
How can the demands of normal daily life contribute to depression?
The demands with individuals suffering with depression can include; devastating effects in relationships such as marriage breakdown, physical or physiological abuse, turbulent relationships and disagreements with friends.
Work related issues and the feeling of been inadequate amongst peers and colleagues, the stress from work can deepen depression. Also, problems such as conflict or noise could contribute to depression.
If an individual usually has a daily routine and this is broke, it can make them feeling low, this could include domestic duties such as caring etc. Health related problems can also contribute to someone's feelings.
During the uncertainty of COVID-19 lots of individuals will lose their employment status and the pressures of money issues and debt can worsen depression.
What local resources and treatments is available to an individual experiencing depression?
The first port of call is your local GP. They in turn will refer the individual for further and appropriate advice and treatment and will advise any appropriate medication.
Support groups can give individuals more information and provide positive support from similar people experiencing this condition. The Community Mental Health Team (CMHT) would also offer local support
Treatments
A few treatments that could be used would be:
Anti-depressant is a prescription drug can help balance all chemicals in the brain which play a part in how someone feels and acts. Anti-depressants activate the activity of chemicals such as serotonin and noradrenaline.
Mental Health First Aid Depression
Therapy
Electroconvulsive therapy is competed under a general anaesthesia
And helps relax muscles which can encourage natural breathing –  an electrical current is given to the brain by placing electrodes on the persons temples.
Talking therapies such as cognitive behaviour therapy is another therapy type which individuals to express their thoughts and are encouraged to explore positive changes.
What resources and treatments is there to support and help a person with psychotic depression?
Resources would be the individuals GP, will make a diagnosis and assessment in order to refer the individual if required, to see a specialist – this could determine whether any safeguarding measures are put in place if they felt the individual was at high risk due to their mental health.
NHS mental health professional
Many people suffering psychotic depression often needs hospital treatment and followed up by mental health professional and will make a diagnostic assessment in order to prescribe the appropriate medication
Anti-psychotic medication is given to many people suffering with psychotic depression but the individuals have the right to refuse. They also could be offered other drugs such as antidepressants or mood stabiliser
Family intervention 
This allows key family members in a therapeutic gathering to focuses on helping the family member suffering from psychotic depression to discuss with each other
Key discussions will focus on things such as, what can help they can receive and also look at certain problems and solutions as a plan of action moving forward. Your local GP will advise you where this is available in your area.
For further information on any mental health please contact us here or if you would like to book an in-house mental health awareness first aid course