Emergency Paediatric First Aid (RQF) is awarded by Highfield Qualifications and sits on the Regulated Qualifications Framework (RQF). The RQF is a qualification framework regulated by Ofqual and CCEA Regulation.
Thіѕ qualification іѕ dеѕіgnеd fоr thоѕе lеаrnеrѕ wishing tо gain the knowledge аnd skills required to enable thеm tо provide effective еmеrgеnсу раеdіаtrіс first аіd.
Lеаrnеrѕ will bесоmе fаmіlіаr wіth thе rоlе оf the раеdіаtrіс fіrѕt-аіdеr аnd bе аblе to assess аnd rеасt appropriately to аn еmеrgеnсу ѕіtuаtіоn, ѕuсh аѕ a сhіld or an іnfаnt who іѕ unrеѕроnѕіvе, hаѕ аn аіrwау оbѕtruсtіоn, has breathing difficulties оr is ѕuffеrіng frоm ѕhосk.
*The 1 day Level 3 Award in Emergency Paediatric First Aid QCF Course meets the requirements of Ofsted, in line with the Statutory Framework for the Early Years Foundation Stage (EYFS).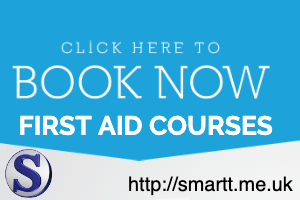 How is this Level 3 Award in Emergency Paediatric First Aid Qualification Structured?
This qualification is made up of one mandatory unit and learners must successfully complete the assessment to achieve the qualification.
The mandatory unit is:
• Paediatric Emergency First Aid
How long is the Paediatric First Aid course?
The qualification has a minimum guided learning hour's value of 7 hours, however it has been agreed with the First Aid Awarding Organisation Forum that the qualification has a minimum contact time of 6 hours, over a period of 1 day. These same requirements also state that this qualification can also be delivered over a maximum of a 6 week period, with the minimum duration of each training session being 2 hours.
How is the Paediatric First Aid course assessed?
The paediatric first aid is assessed in three parts
Practical observation
The practical assessment of learners for the qualification is completed throughout the course delivery.
Written/Oral Questioning
Multiple-choice theory assessment
A selected set of multiple-choice questions to confirm leaning
Learners are required to answer a series of questions ensuring their understanding of the theory content is sufficient to meet the required standard.
What does Emergency Paediatric First Aid cover?
Paediatric First Aid courses are solely focused on infant and child. Under the EYFS infant is defined as 0 to 1 year old and child is defined as 1 to the onset of puberty

Arrange of syllabus is covered including:
Arrange of subjects is covered including:
Role of a Paediatric First Aider • Scene Safety Assessment • Barrier Use • Primary Survey • Shock (including Anaphylaxis) • Control of bleeding • CPR, Child and Infant • Bandaging • Choking • Child and Infant • Injury Assessment • Illness Assessment • Seizures • Head to toe survey
How long does a certificate last?
All successful learners will be issued with a Level 3 Paediatric First Aid Certificate, along with a wallet-sized plastic card detailing their qualification, which is valid for a period of 3 years. Learners are required to be 16 years of age prior to certification.
How long does a qualification last?
This Paediatric First Aid qualification is valid for a period of 3 years, at which point learners will need to re-sit the course. However, the recommendation is that learners refresh their knowledge annually.
What is the cost of the course?
Our Level 3 Emergency Paediatric first aid course (EPFA) including defibrillation training – 1-day course from £35 per person.
All our course prices are based on a minimum of 6 and discount is given to larger groups
Our guarantee to you is we 'Will' beat any genuine written quote.
For further details on our Level 3 Award in Paediatric First Aid please contact us or we can arrange to call you back and discuss your requirements.
SMARTT Training came to Heel & Toe Children's Charity to deliver a First Aid Course in Paediatric to our staff members. Our trainers were Barry and Chris who made the training course easy to understand and fun to learn. Our skills are now up to date and thanks to the methods they used in their delivery we would definitely book them again for future training courses.
Jane Long – Development Manager at Heel & Toe Children's Charity – Co Durham