The Level 2 NVQ Certificate in Spectator Safety is a qualification designed for anyone working or wishing to work in the events stewarding industry. The Spectator Safety forms part of a suite of qualifications designed in consultation with both industry and sector experts. The qualification could include a variety of sporting or musical events.
The Spectator Safety qualification fulfils the regulations and meets the requirements aid out in the Football Licensing Authority's Guide to Safety at Sports Grounds (known as the Green Guide).
The Spectator Safety has provide to be a success within the Physical Education (PE) Departments in Secondary schools
How is this level 2 NVQ certificate in Spectator Safety qualification structured?
To gain the Spectator Safety qualification, all 6 units must be achieved. This Spectator Safety qualification is done by building a portfolio of evidence – all evidence can comprise of, Skype, emails/calls, delivery paperwork, photographic evidence, video recordings, audio recordings, group discussions, statements/notes from line managers, peer and witness testimony and direct observations by the assessor
The mandatory units are;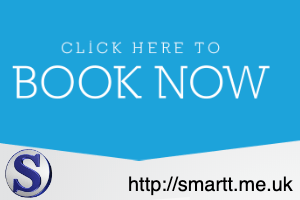 • Prepare for spectator events
• Control the entry, exit, and movement of people at spectator events
• Monitor spectators and deal with crowd problems
• Support the work of the team and organisation
• Help to manage conflict
• Deal with accidents and emergencies
How is this Level 2 NVQ certificate in Spectator Safety qualification delivered?
The qualification has a total qualification time of 290 hours with a minimum guided learning hours of 85
The Spectator Safety qualification will be carried out in the workplace. Units fit in with everyday work and candidates will need to meet typical workday demands and responsibilities. On average it takes approximately 5 months to complete a Level 2 NVQ however, the qualification can be completed in less or more time depending on the individual.
How is this Level 2 NVQ certificate in Spectator Safety qualification accessed?
Learners will be issued with a complete portfolio to work thought and must complete it to the satisfactory standards laid out by RQF as agreed with the assessor.  An assessor will visit learners to assess on the job competence and this will be arrange and agreed with both assessor and learners as to when the on site visits will happen. The assessor will set the milestones and SMART targets with learners and will be assessing;
Practical observation
The practical assessment of learners for the qualification is completed throughout the course delivery.
Written/Oral questioning
Learners are required to answer a series of questions ensuring their understanding of the theory content is sufficient to meet the required standard.
What is the cost of the Level 2 NVQ certificate in Spectator Safety?
With the structure of the qualification its hard to set a definitive price as it would depend on a number of things such as;
how long the time will take learners or how quickly they wish to complete the course
where they are located
number of learners
What progression opportunities are available to learners who achieve this qualification?
Level 3 NVQ Certificate in Spectator Safety
Level 4 NVQ Certificate in Spectator Safety Management
Progression could lead to further or education, including further work based qualifications in areas such as:
Spectator safety, for sports or music events
Spectator safety management
Security
Door supervision
For further information please contact here and we can discuss the best options for you or your company