Accelerate – A positive programme for motivated jobseekers – 19+ and living in County Durham?  join our FREE 6 day programme leading to an NCFE level 2 Award in Employability Skills
"If opportunity doesn't knock – build a door! "    Milton Berle                                                                     
A Strengths-based Approach  The day to day grind of being unemployed or underemployed and looking for work  can  have  a  negative  impact  on  our  confidence,  self  esteem  and  self-worth.  How  then can we maintain our optimism, think hopefully and present our best self to any employers who invite us to interview?  We  want  to  bring  together  a  group  of  people  who  want  to  rediscover  the  positive  person inside – maybe you've been made redundant, taken a severance package or you want to return to work when your children go to school in the autumn.  Accelerate will help you to find your direction again…
FIND  OUT  ABOUT  LOCAL  EMPLOYERS  WHO  WILL  VISIT  TO  TALK  ABOUT THEIR COMPANIES AND RECRUITMENT
TAKE  PART  IN  ACTIVITIES  AND  DISCUSSION  TO  IDENTIFY  YOUR  OWN STRENGTHS & VALUES AND BE CONFIDENT TALKING ABOUT THEM
CONSIDER  HOW  SOCIAL  MEDIA  CAN  HELP  YOU  WITH  YOUR  JOB  SEARCH AND NETWORKING
CREATE  YOUR  FUTURE  WITH  GOAL  SETTING  AND  PLANNING  THAT WILL HELP YOU TO BE CLEAR AND FOCUS ON WHAT YOU WANT
Accelerate – A positive programme for motivated jobseekers
Hints & Tips to maximise the benefits of Accelerate…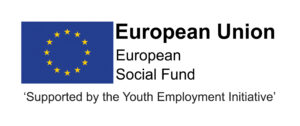 Attend all 6 sessions and participate fully in activities
Take part in discussions and offer something of yourself to the group
Give and receive mutual support from other people in your local community
Attend our networking evening on 24th April to meet local business people
Create a positive vision of your future career path with clear goals to motivate you
So why a strengths based approach?
Identifying our core strengths whilst seeking employment or career progression enables us to take a number of different and useful actions when applied to your job search:
1.     It reminds you that you do have positive characteristics to offer an employer- after a period of unemployment you can all too easily forget this
2.     It offers words and phrases that you can easily incorporate into CVs, applications, Linked In profiles and interviews
3.     You can match your natural strengths and preferences to jobs and careers you are considering
4.     Identifying your strengths also highlights areas for further development – we all have them!
Any Questions?
Email info@smartt.me.uk  if you have any questions about the programme – we want to help you to take the positive step onto the Accelerate programme.
How to Book
Please click here to book a place
SMARTT North East is an experienced learning provider working in partnership with schools and community organisations across the North East. We deliver work related learning opportunities that aim to support personal development and progression to further learning and work. To help prepare the next generation for the world of work we offer a suite of accredited vocational, employability and enterprise courses for schools. We incorporate lots of learning outside the classroom to support young people struggling to thrive in a traditional education setting.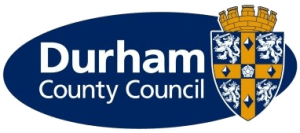 For further information on our Accelerate – A positive programme for motivated jobseekers courses please contact us here or for our mental health done for you training package please see here