Family & Community Learning – Kids board with nothing to do over the May half term? Well its back by demand and we have places available
And "ITS ALL FREE"
The SMARTT Family & Community Learning programmes below are funded by Durham County Council as part of the Reach Your Potential Project and are FREE to adults aged 19+ who live and/or work in County Durham
SMARTT Family & Community Learning Programmes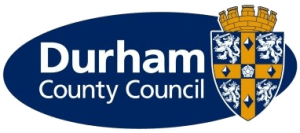 Family Active
SMARTT Family & Community Learning Programmes
An opportunity to learn & play together
Join one of our FREE 2 day outdoor challenge for families this May holiday
Course – 28th & 29th May 2013

Family & Community Learning
Increasing evidence demonstrates the many benefits of nature on a child's psychological and physical wellbeing, including reduced stress, greater physical health, more creativity and improved concentration.
Family Active is an opportunity to spend time in the outdoors learning with your child through cooperative games, map reading & participation in an orienteering challenge. You'll be well prepared by expert tutors who will also aim to ensure you have lots of fun learning together!
DAY ONE – LEARN MAP READING SKILLS – A CHANCE TO AQUIRE OR  IMPROVE YOUR MAP READING
DAY ONE – TEAM CHALLENGES – A CHANCE FOR PARENT & CHILD TO EXPLORE WORKING TOGETHER
DAY TWO – ORIENTEERING – AN OUTDOOR SPORT ACCESSIBLE FOR ALL AGES AND ABILITIES
DAY TWO – YOUR PERSONAL CHALLENGE – PUT LEARNING INTO   PRACTICE AND TRY TO BEAT YOUR PERSONAL BEST ON TWO TIMED LAPS OF THE ORIENTEERING COURSE
what is Orienteering all about?
It's an organised outdoor adventure sport for all ages and abilities and it's a great way of getting outdoors. The aim is to navigate in sequence between control points, marked on an orienteering map, in the quickest time.
There are different categories of course based on the skills and abilities needed. We will be using a course suitable for family groups with children aged 6-14 years.
Our course is not about competing with others but about considering and improving the way your team works together in order to improve your collective personal best time. We want everyone to strive for personal improvement.
To book a place go to on SMARTT Family & Community Learning Programmes please contact us
Like us on Facebook
Follow us on Twitter
Please see here for free resources